Learn Irish through Literature
A course for intermediate and advanced Irish learners to increase vocabulary and improve listening skills. The best way to learn - immerse yourself in the Irish language
REGISTER
1.
M'Asal Beag Dubh le Pádraic Ó Conaire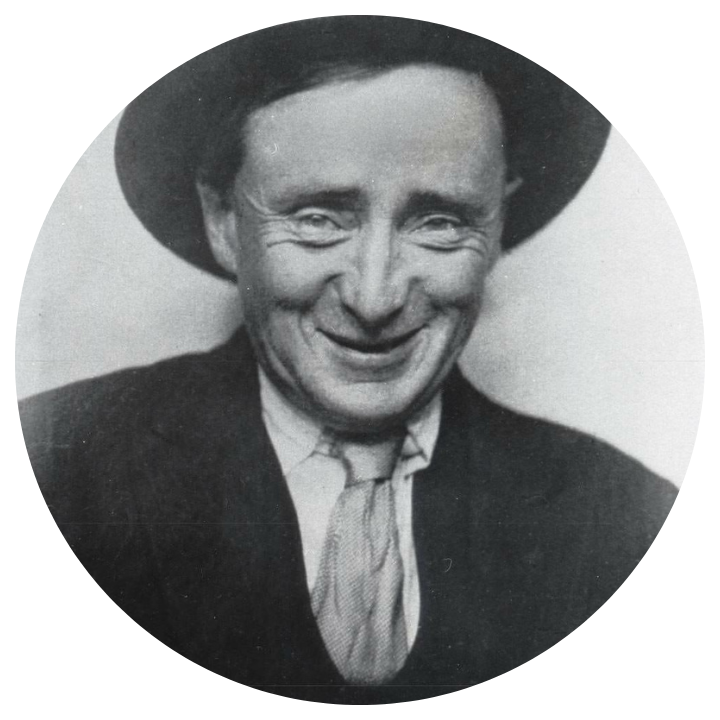 Pádraic Ó Conaire is widely regarded as one of the most important Irish language writers of the early 20th century.
M'Asal Beag Dubh was published in the short story collection 'An Crann Géagach' in 1919, and is perhaps the best known and most loved of Ó Conaire's short stories.
2.
An Béal Bocht le Myles na gCopaleen
Myles na gCopaleen was the pen name of Brian Ó Nualláin, a prolific author and columnist.
Published in 1941 An Béal Bocht is a laugh out loud satirical novel which has earned the status of a classic of Irish literature.
3.
Madame Lazare le Tadhg Mac Dhonnagáin
Tadhg Mac Dhonnagáin is a musician, publisher and author living in the Cois Fharraige Gaeltacht in Co. Galway.
Published in 2021 Madame Lazare is a gripping modern day novel set in Aran, Brussels and Paris. It was awarded the An Post Irish Language Book of the Year in 2021 and was Ireland's entry for the EU Prize for Literature in 2022, where it received a Special Mention.
How exactly does the course work?
An online learning pack has been prepared for each work of literature, containing audio recordings and downloads. Access the course content through your own personal account by logging into our website, or through a free app.
Use the content entirely in your own time; and ask questions or post comments in the course forum as they arise. You will have access to all of the content for one year from the date of purchase.
The package of content related to each work of literature contains:
Audio
Recordings
Studio quality audio recordings of the short story and selected extracts from both novels.
Bilingual
Texts
Downloadable texts (in English and Irish) of all audio recordings, with explanations.
Vocabulary
Builder
Audio recording of interesting words and phrases selected from each work of literature.
Background
Information
Additional information on the each work of literature and the author in audio and text format.
"I'd love to be able to read real literature in the Irish language, but I just don't know where to start!"
We have chosen three classic works of literature in the Irish language and broken them down to make them accessible to anyone with an interest in the Irish language. Let us guide you so that you can enjoy these great works too!
Not only will you be getting a closer insight into Irish culture but the combination of text and audio recordings will really boost your learning in Irish.
And did we mention that you'll be laughing out at loud at some of the passages we've chosen?!
What exactly is included?
Learn Irish through Literature
€97
7 Day Refund Policy
We want you to be happy with your purchase. If you discover that this course is not quite right for you just email us within 7 days of the date of purchase to arrange a full refund, no questions asked!
Is it necessary to buy the books?
For how long will I have access to the material?
When does the course start and finish?
What if questions arise during the course?
What level of learner is this course suitable for?
How do I access the course content?
What makes this course so effective for learning Irish?
Entertaining Content
M'Asal Beag Dubh is a classic of Irish literature and familiar to generations of school children in Ireland; An Béal Bocht is laugh out loud funny; and Madame Lazare is a gripping and beautifully written page turner!
Lots of listening!
Listening is one of the best ways to learn a language. Listen at your own pace (slow the speed up or down); whenever and wherever you want. The excerpts are read by Joe, a native Irish speaker, and are a joy to listen to!
Learning with others
Knowing that you are part of a larger endeavour, and reading and listening at the same time as a group of Irish learners all over Ireland and the world is very motivating! Become part of the worldwide Irish language community.
Patricia Nic Eoin is from Kinvara, Co. Galway and is the founder and owner of All About Irish. She has worked with some of the major names in language learning (The Michel Thomas Method; the Olly Richards Story learning method).
Patricia is a qualifed solicitor and accredited Irish language translator. She has worked for the European Commission as both a translator and legal officer.
Patricia is passionate about teaching Irish and is absolutely thrilled to collaborate with Joe on this exciting new course!
Joe Ó Fatharta is a native Irish speaker from Indreabhán in Co. Galway, and is an honours graduate of the Irish Studies programme at the University of Galway.
Joe's research on the image of the Gael in Myles na gCopaleen's journalism from 1940 -1943 was awarded the highest mark ever in the Irish Studies course.
Joe is deeply interested in Irish literature and creative writing. He teaches Irish online to adult learners on a part-time basis while also working on the set of Ros na Rún, the Irish language soap opera set in Connemara.
Learn Irish Through Poetry
If you like the look of our Literature course you may also be interested in our 'Learn Irish Through Poetry' course. Click on the button below to find out more.
LEARN IRISH THROUGH POETRY